About Pack 1
The first pack of 'Y Pod-antur Cymraeg' will take the pupils on a linguistic journey in the company of two friends, Crad from Llandudno and Ffion from Cardiff.
In line with the new vocabulary they will learn about some of Wales' histories and legends including Culhwch and Olwen, the pirate, Barti Ddu, and Madog's America.
Some of their adventures include a visit to Castell Henllys to look for a comb, a trip to the market in Carmarthen to buy food and a visit to the LC2 in Swansea to go swimming! All the while, Sgrîn is there to help and guide them.
It will also see the introduction of other countries and their traditions including Shabbat and the Arctic.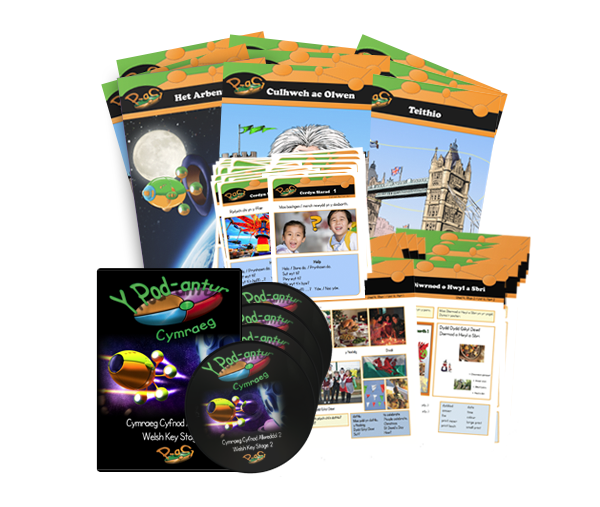 Buy Pack 1